We'll cut to the chase – it's Day 12 of our Archaeology Advent Calendar!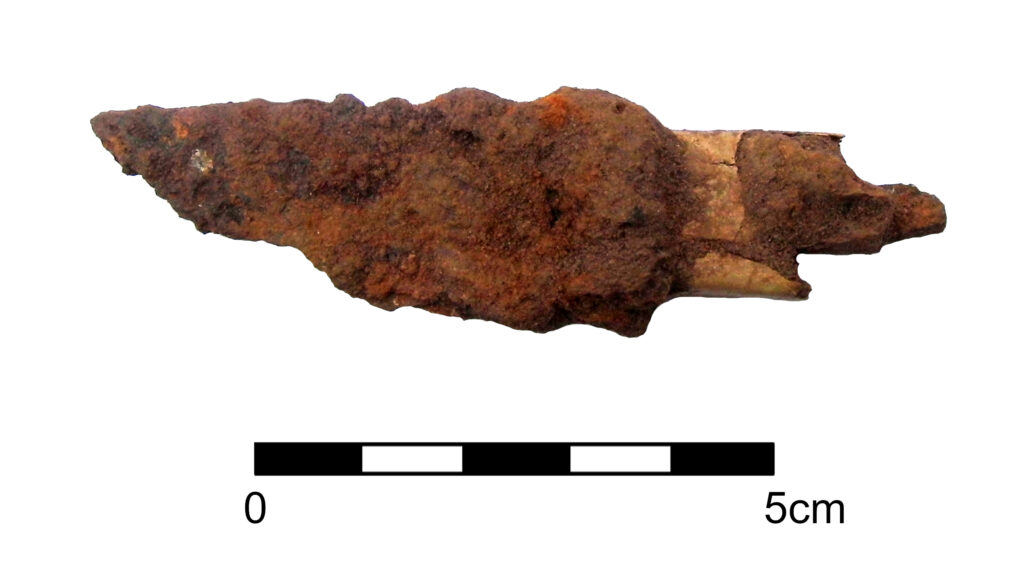 This lumpy-looking fragment of a 19th- to early 20th-century iron knife was found during our recent test pit excavations at Hillgrove in Ombersley. Though broken and heavily corroded, survives to show that it was built using the whittle-tang method, with long spike-like tang driven directly into its handle. Remarkably, if you look closely you can still see a small part of the bone handle peeking out from under the rust. Eagle-eyed readers might even be able to see two tiny green circles on the handle, traces of the small copper-alloy pins that hafted it to the blade! Knives of this kind were useful multi-purpose tools, and we suspect that this one's owner was a little disappointed when it gave up the ghost.
We're currently writing up the full report on our excavations at Hillgrove, but look forward to sharing more information with you very soon. Until then, why not check out some of our other Reports, available via this website!