We've got some medieval treats behind the fifth door of the NWAG Advent Calendar!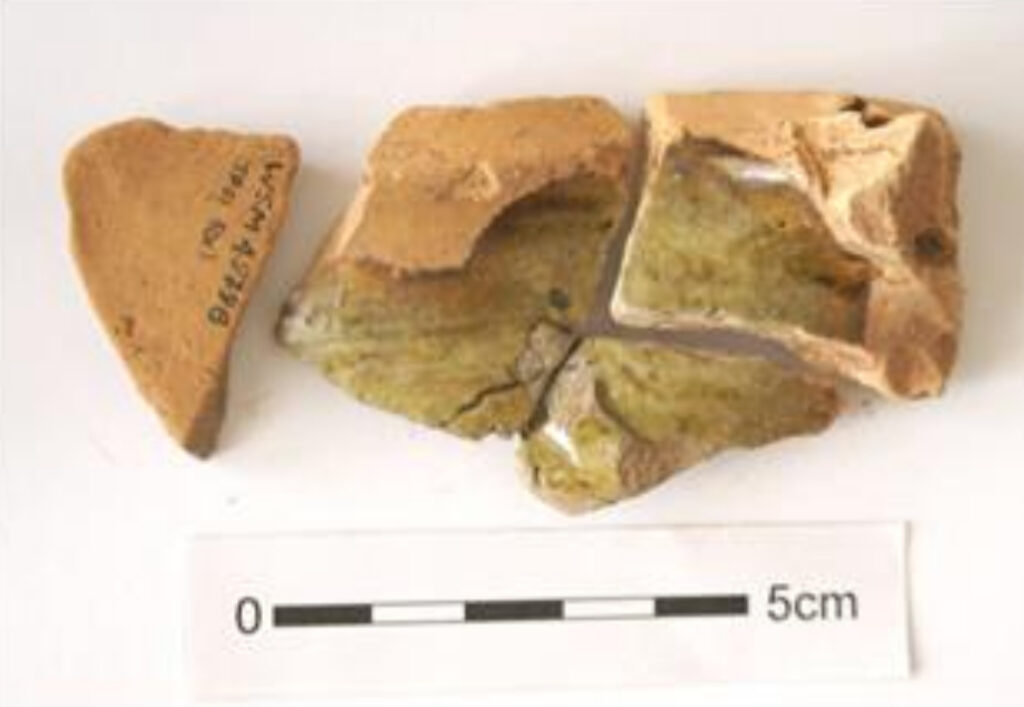 These four sherds of green-glazed pottery were found during our excavations in the carriage circle of Hartlebury Castle in 2013. They belong to a type of medieval pottery known as Worcester-type sandy glazed ware, and were probably made in a kiln somewhere near Worcester during the thirteenth or fourteenth century.
As you can see, three of the four pieces fit neatly back together, and one of them has the beginnings of a handle – suggesting that they come from a jug or pitcher. While we often think of jugs as 'pouring vessels', we know that medieval jugs could be used in weird and wonderful ways – including as toilets and weapons!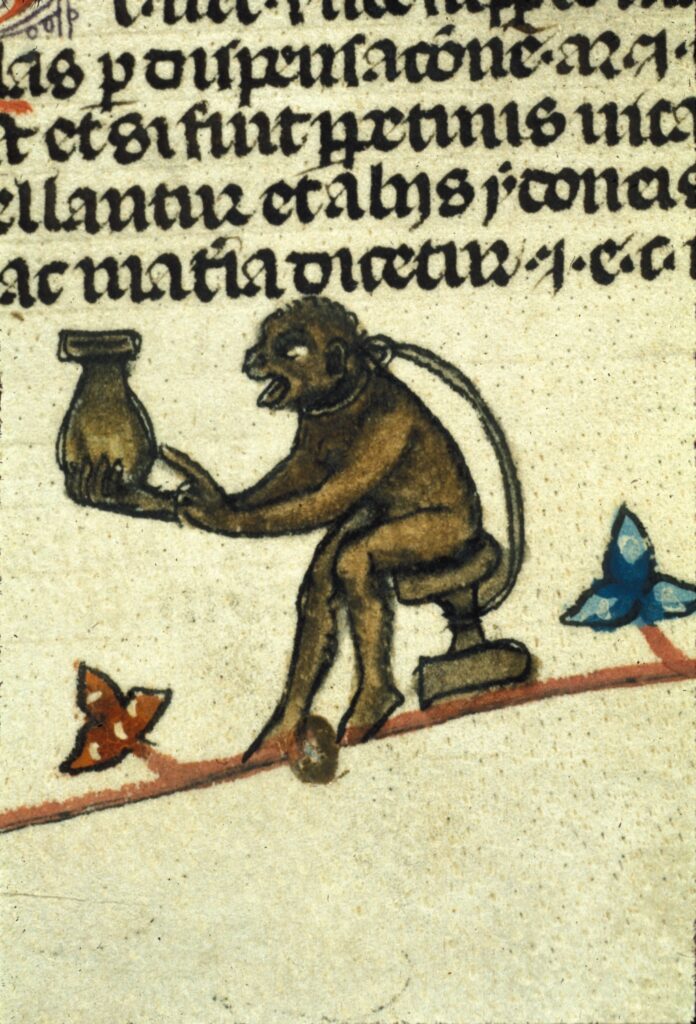 Our report on the pot, as well as the other finds from the site, is available on our website, so why not give it a read!