Today's offering in the NWAG Archaeology Advent Calendar is a bit of a mystery!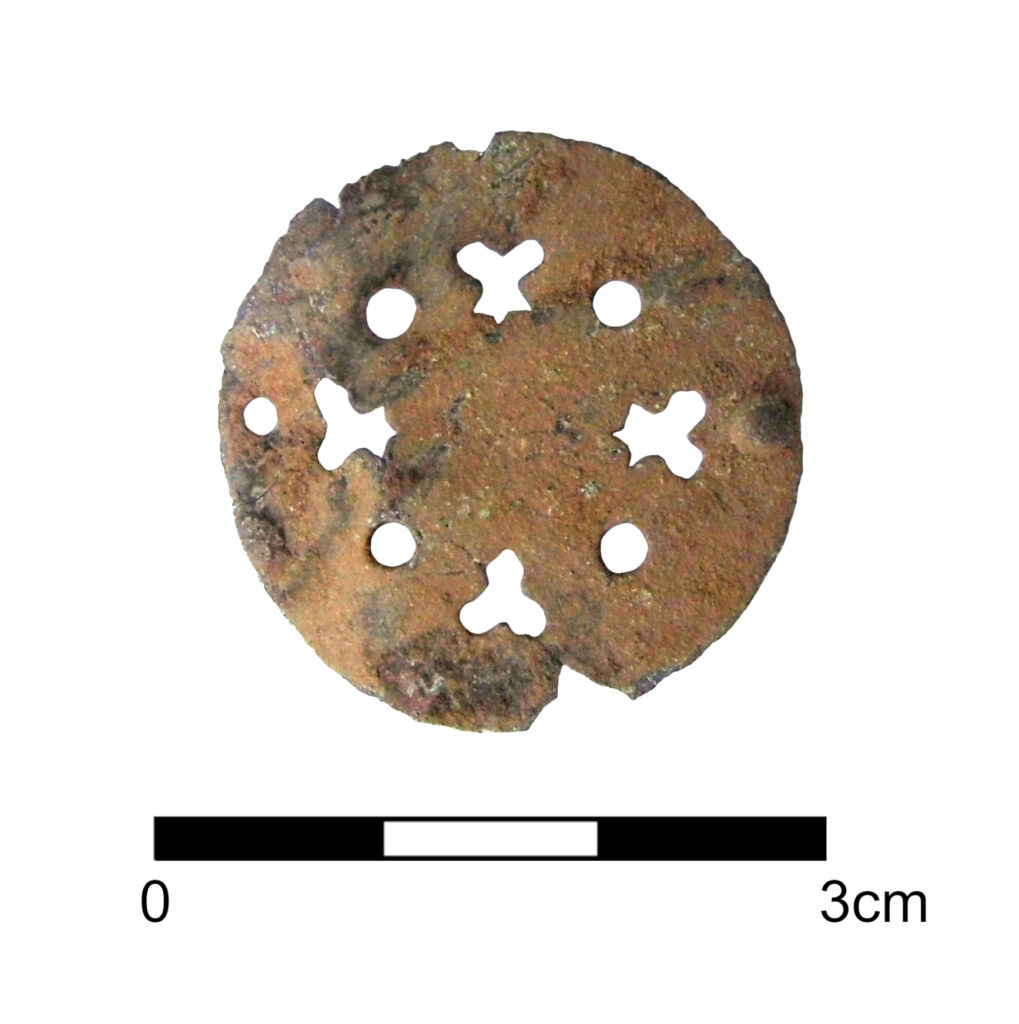 This unusual copper alloy disc was found during our recent test pit excavations at Hillgrove in Ombersley, and is a bit of an enigma. It has a distinctive openwork design featuring four alternating circular and trilobate holes, with two opposing rivets – one now missing – around its edge. The rivets are not very large, and suggest that this object was originally mounted to a piece of fabric or leather.
The closest published parallels we've found come from Bishopsteignton in Devon and East Anglia, where similar objects have been intepreted as 16th and 17th-century horse harness mounts. This seems quite possible for Hillgrove, which lies right beside an old holloway and is first named in 15th century manorial records. It wouldn't be the only early post-medieval find from the site either, as we've also found a sherd from a Raeren stoneware 'Bartmann' jug in one of our test pits. So we're fairly sure that this has pinged off a Tudor- or Stuart-era horse as it rode past the farmhouse!
Our work at Hillgrove ended just a few months ago, and we're currently completing the report on the site. We look forward to sharing more information about it with you soon!