The original Vicarage in Wichenford, Worcestershire became so dilapidated by the 1700s that in 1834 a new house had to be built, located elsewhere within the grounds. Enlargements to the new brick house, as well as more outbuildings, were later added by the incumbent of the time, Rev. Henry Shuker.
In 2022 this site was included in the Wichenford Community Big Dig, organised by Nina O'Hare of WAAS. Over a long weekend, selected test pits were dug in the grounds of this and a number of other properties to establish and record the changes made within the village since Medieval times. The results of this have since been analysed and an exhibition is being held in various venues.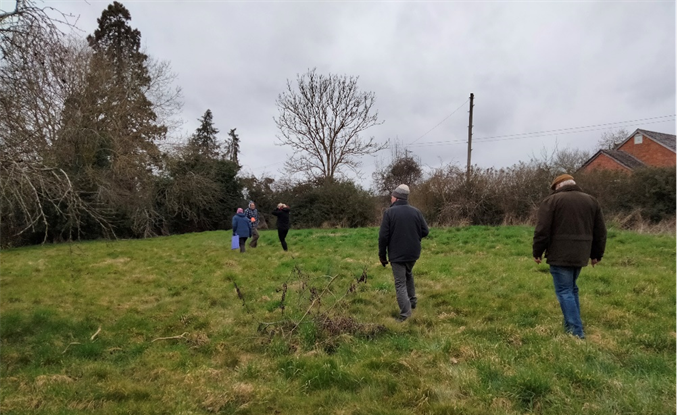 The test pit at the vicarage, located in the area thought to be the original site of the house, yielded little more than animal bones. NWAG, who also took part in this Big Dig, were invited back by the owners to investigate it further, and this week our team visited the property to assess its potential.